Our Fly-In fishing outpost camps are large, clean, comfortable and supplied with these standard features:
Unlimited Gas
Unlimited ice
Hot/cold running water
Showers
Motorola 2-way radio
Quiet Solar Electricity
Screened in fish cleaning house
Wood Walkways
Modern Appliances
Chest Freezer
4 star bed matrices
Gas barbeques
All cooking and eating utensils
Screened in porches or gazebo's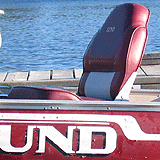 Padded swivel seats, LUND 16' and 14' boats with drop in flat sub-floors offering stability and dry feet! Merc and Yamaha 15's, 20's and 9.9's for dependability.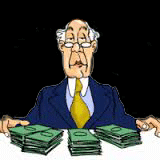 Mojikit Channel - Our banker at the time of purchase said "You just grabbed the brass ring!"
For some of the best Walleye fishing anywhere in Ontario Canada, we top it off with Top Notch Fly-In Outpost Fishing Camps. We have 10 deluxe outpost fishing camp locations on 8 lakes in and around Wabakimi Provincial Park.
For a closer look Click on the wilderness outposts camp pictures below for more details including special Topo Maps of each outpost site
Grayson Lake

Chipchase is truly a deluxe outpost camp, at almost 900 sq ft, it's wilderness luxury! Chipchase also has a large screened Octagon gazebo.

Chipchase Lake is 2 miles long and water depths average 20 ft and at its deepest 50 ft. River access to Grinch Lake makes a great day trip destination.

Vacationers to our Grayson Lake Fly-In Outpost Camp are pleasantly surprised by this beautiful vacation retreat spot. Many say - "It feels like a summer cottage " with its ultra large deck and commanding view.

Grayson Lake is 7 miles long with a portage boat into Nikki Lake for added fun excursions.

The South camp was newly constructed in 2001. Truly a deluxe outpost camp, it's big, impressive and well thought out. From the 15 foot cathedral ceilings to the stand up bar we designed the camp with the big group in mind.

"The fishing is here is stupid good" in the words of one group as they excitedly explained how their week went...

Mojikit Channel North is a beautiful camp which features three private bedrooms.

This camp has all the good stuff including thermostatically controlled wood burner along with the standard, hot and cold running water, radio comunications, large freezer, gas grill and one of the best features is the large screened in porch!

Poshowconk Lake

Two lakes, approximately 7 miles of navigable river, sandy beaches and a large comfy log cabin, all in a private setting with 'Natures Showroom' on display.

Pickett Lake is best known for Walleye, Northern Pike and Moose sightings

This is the way it used to be for outpost camps. Propane lights .. No running water but it has a propane fridge .. stove .. and a gas grill and of course a Motorola 2-way radio. This is our camp on tiny Poshowconk Lake. In recent years this outpost fishing camp has been mainly a moose hunt camp, but has very good walleye and pike fishing and a beautiful boreal forest setting

Whiteclay Lake North

Whiteclay Lake is a long 13,000 acre lake with many interesting places to visit and fish. Ogoki Frontier has two camps that are 5 miles apart - above the West camp at the mouth of the Ogoki River. The fishing here is exceptionally good.

Whiteclay North at the mouth of the Moncrief River is a beautiful spot with a bunk house separated from the main cabin. It's a definite feature for those who like to turn in early while the night owls tell just one more story.

Just wanted to drop a quick email to you trying to put into words the great, great time our group had! We were not "over promised or oversold" on anything. As we had ten years of previous Canadian fly in experiences with other outfitters we were concerned about the change in going to your camp. Needless to say we were delighted in every aspect of our weeks stay. Thanks again for your wonderful customer service!! We will be talking soon about next year!

B Schneeberg Milwaukee, WI

Scallop is, in fact, a part of a four small lake series Maddy - Lower Maddy - Austen and Scallop, all part of the Raymond River system.

The Scallop cabin has in recent years seen many improvements: Solar electricity, gravity fed water system with hot and cold water, a large added screened in porch, a shower, Screened in fish cleaning house with running water.